---
---
Your beautiful hair, better than ever!
Microfiber towels are ideal for daily use at home, in the gym and traveling, Bathing, Make-up, Face Washing.  This towel is ultra-lightweight and comfortable on hair and skin, it also reduces the risk of split ends.
Mostly girls spend so much time trying to towel-wrap hair but the towel unwraps and…Here is the solution – Microfiber Hair Drying Towel!  
As the material is microfiber fabric, it provides with super-absorbency and, moreover, softness. So it sucks up water from wet hair for a pretty short time and gives you fast drying! Therefore, don't miss the opportunity to test it out!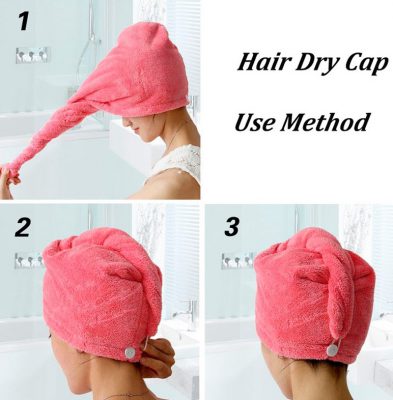 On the backside of the Women Super Absorbent Bath Towel, there is a stitch to button up. With such a delicate side whipstitch you will look elegant and magically. A variety of colors affords you to choose your favorite one!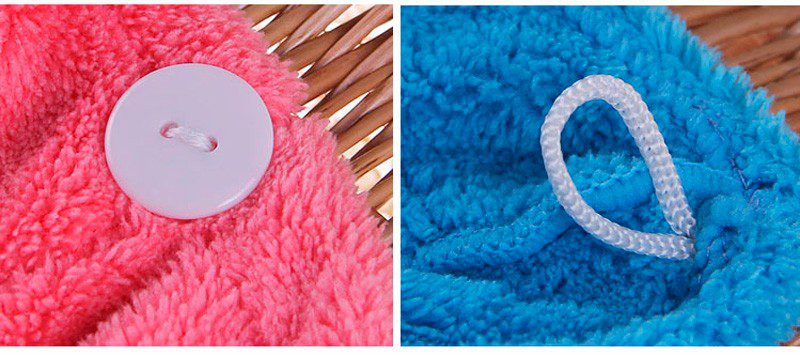 Acquire Joopzy's Microfiber Hair Drying Towel at an affordable price and reduce the time spent on drying hair!


The Cleaning Towels are made of soft Microfiber Material combined of polyester and nylon. The soft texture of the fabric makes it ideal for cleaning interiors, glass, painted body, wheel and undercarriage of your car. ... This fabric has soft texture.
Features:- 
Absorbing microfiber hair drying cap.Fits every head easily

 

Work without worrying of dripping water from wet hair

Gentle On Hair And Skin Absorbs Wetness And Dries Hair Faster Than Normal Towels

Absorbing microfiber hair drying cap Work without worrying of dripping water from wet hair.

Material:

 

Microfiber Fabric,Shape: Round, Feature: Quick-Dry,
Color: Color may vary (Assorted)
Directions for Use:- 
Place Hair Wrap on the Back of Head with the elastic loop on top. Twist Hair securely with Hair Wrap nad place twist on top of Head. Insert twist through loop and hair wrap stays in place. 

Its smaller size than a regular Bath towel will not make your head feel heavy when you're wrapping hair with towel Wrap

Microfiber hair/bath towel is the perfect bathroom accessory for any woman and girls with any length of hair. 
Specification:

Material: Microfiber
Color: Blue, Rose-red, Yellow, Pink, Purple, (May Vary Depends upon Availability)


Package Includes
2 X Dry Towel 
Color/Model/Design/Packaging is sent as per latest availability. A free upgraded model will be provided if above displayed is not available without any additional cost. All purchases are covered under 3 Day Return policy & BUYER PROTECTION GUARANTEE! Please check return policy for more details.
PLEASE NOTE: This product is not available in LOCAL MARKET or any other online store in India. WE ARE ONLY AUTHORIZED SELLER FOR THIS PRODUCT. We won't be able to provide support/guarantee in case you have purchased from any other store. Users may see different results based on their attributes and/or usage of product. Images and videos are only used for creative visualizations. Thanks for understanding!
---